Bellows for Elevating Platform
Our customers for Elevating platform bellows come mainly from the automobile, machine tool and medical industry. This allows you to open the cover for maintenance and cleaning purposes. Basically all other types of end-plates are possible. The mounting and installation of these elevating platform bellows is very easy. As standard equipment we offer a Velcro tape on each side.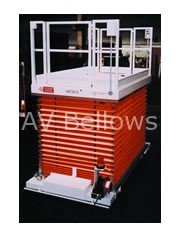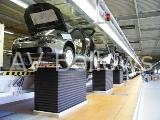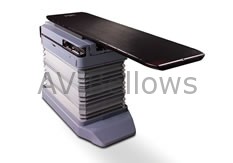 Our Velcro tapes are tested and approved for 10.000 opening and closing cycles. Elevating platform bellows has become very popular and today is widely used in different industry branches. We are manufacturing it according to the requirement of the customer.

We often use metal end-plates on one or both sides. As for the increased safety requirements, we recommend a bellow protection for most types of elevating platforms. Due to to our long-term experience we can also offer a design with plates.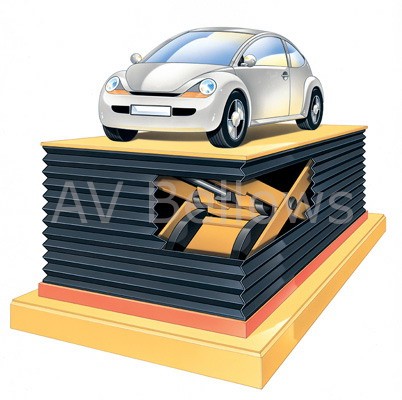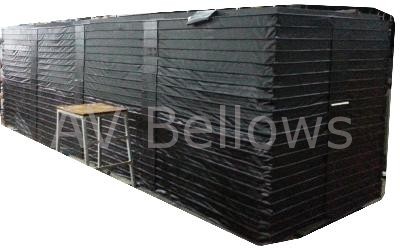 Quality
Stabilizing PVC frame in every fold because of the incorporation of PVC frames, ELASTIC bellows have extremely high dimensional stability. When elevating platform bellows are distorted, a return to the original shape is guaranteed.
Elevating Platform Bellows Technical specification :
FB - Width of fold
FZD - Compression per fold
FAZ - Extension per fold
FStroke - Lift per fold
Lmax - Maximal total extension
Lmin - Minimal total compression
up

Dimension
| | | | |
| --- | --- | --- | --- |
| FB in mm (Inch) | FAZ in mm (Inch) | FZD in mm (Inch) | FStroke in mm (Inch) |
| 25 (0.98) | 38 (1.50) | 5 (0.2) | 33 (1.30) |
| 30 (1.18) | 45 (1.77) | 5 (0.2) | 40 (1.57) |
| 35 (1.38) | 52 (2.05) | 5 (0.2) | 47 (1.85) |
| 40 (1.57) | 62 (2.44) | 5 (0.2) | 57 (2.24) |
| 45 (1.77) | 75 (2.95) | 5 (0.2) | 70 (2.76) |
| 50 (1.97) | 80 (3.15) | 5 (0.2) | 75 (2.95) |

Reach Us
New No 79-Old No 105, Eswaran Koil St, Town Hall, Coimbatore - 641001
Ph : 0422 2395831